Simple Scalable Feature Packed Cloud
Try an easy but infinitely flexible and effective Cloud designed for Teams, built for Developers, usable by Novices and understandable by your Grandmother.
We can host just about anything
Webdock is a universal cloud, but our tooling and workflow is optimized for
Wordpress
Laravel
PHP
Node JS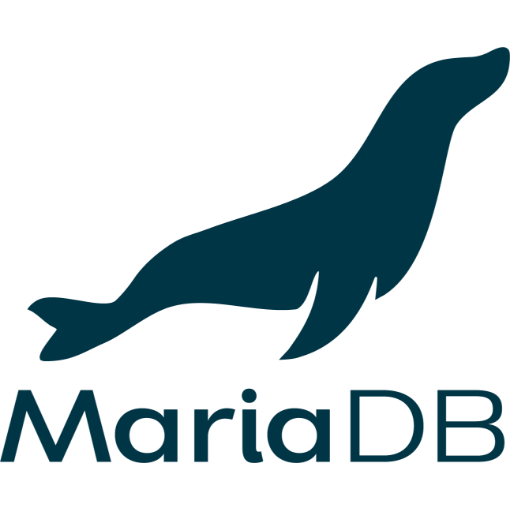 MariaDB
Simplified All-Inclusive Flat-Fee Pricing
At Webdock you only pay for the hardware you use, there is no additional fee for our Control panel

from $2.15/mo
Xeon® Cloud VPS Hosting
24 Hour Free Trial
Intel Xeon® CPUs
Enterprise Reliability & Performance
Enterprise grade hardware
Epic Support
See All Pricing

from $3.99/mo
Ryzen® Cloud VPS Hosting
24 Hour Free Trial
Water-cooled AMD Ryzen® CPUs
Amazing single-thread performance
Super-fast NVMe Drives
Epic Support
See All Pricing
Freedom to create the
VPS Server you want!
Fully Flexible VPS Servers
With Webdock you can create almost any VPS profile you want with the exact amount of RAM, Disk, CPU and Network Speed you want. You can change any hardware resource at any time, almost instantly and usually without any downtime except for a quick reboot of your server if changing CPU allocation.
Read More
Try Our Profile Builder
Free Stuff Included
Free Services Included in any Profile costing $5.99 or more
Transactional Emailing
We offer free transactional emailing with Postmark. Take advantage of bulletproof delivery and the awesome reporting of Postmark to keep track of all outgoing mail.
Email Forwarding
We offer free email forwarding with ImprovMX. If you don't need a fully fledged mailbox, this is a quick and easy way to start receiving emails on your domain(s).
Bot Protection
We offer free Bot Protection with Botguard which enables you to protect your website from malicious bots, crawlers, scrapers, and hacker attacks.
WP Management
You can 1-click install Wordpress using our Control Panel and even keep it secure by locking it down in order to prevent almost all possible hacks.
Easy and Reliable Snapshots

Free Archived Servers Included
We built our backup and restore mechanism so "nothing can go wrong" by doing full-server backups and not relying on filesystem snapshots or backup chains. Webdock provides more backup snapshots for free than most other providers with 2 daily and 3 weekly full-server snapshots in addition to your own 3 snapshot slots for each server.

Restoring a snapshot to a live server is snappy with minimal downtime. You can even create new servers based on any server snapshot in your account - handy for quick troubleshooting or staging websites!

We even include a number of free Archived Servers which are servers which are put in cold storage and which you do not have to pay for. Archived servers are kept indefinitely until the day you need them.
Webdock is built for Teams
Managing Lots of Servers/ Sites
Webdock is built for teams managing lots of sites and servers. We make it easy to manage permissions and keep an audit log of who did what and when. We have a dedicated interface to set up planned actions for servers and you can easily add metadata and work notes to servers.

We make it easy to get an overview of all your servers and sites, check resource utilization across all your servers and export relevant information from our platform.

Simply put, Webdock is designed from the ground-up to facilitate easy server management across teams and organizations.
We want to make it Easy To Resell
You should start making recurring revenue from the sites and applications you develop for your clients!
If you are not already marking up hosting towards your clients (they call you if something breaks anyway, right?) you should consider doing so with Webdock.

You can already now resell our services without issue, but we have many reseller oriented features in our pipeline such as white-labeled login for your clients and more fine-grained restrictions on what they can and cannot do with a server, billing automation and more.
We make GDPR easy
Webdock is fully GDPR compliant
Webdock is GDPR fully compliant and we provide supporting documents for further insight into our Data Protection practices. Webdock has a Data Protection Agreement available in our dashboard which you can generate/obtain in your Account Area once signed up.

You can also easily generate an example DPA for use between you and your clients in case you are reselling our products.

GDPR compliance with your hosting and towards your clients has never been easier.
You get a Team of Experts out of the box
We provide amazing support and custom SLAs
At Webdock we pride ourselves in providing world-class support and actually solving your problems. You can be certain that if you need our help you will be met with a smile and a high level of expertise. We will do our very best to solve your problem for you outright or at the very least assist you in figuring it out, whatever it may be.

If you have any issues or have pre-sales questions feel free to reach out to us using our chat - we are usually very quick to respond :) If you want to learn more about our custom SLA options, click here
We built this Cloud from scratch
We are building our own Datacenter in Denmark
Webdock is a 100% bootstrapped company and we have been in business since late 2019. We have grown tremendously over the last few years and have consistently managed to scale our infrastructure and platform to meet demand.

We built our software and hardware stack from scratch for maximum control, speed and scalability. We are currently in co-location with our own servers, network equipment and IP ranges.

We are in the process of building our very own Datacenter in Denmark, which will be our new EU Hub Location moving forward.
Webdock currently operates its own hardware and software stack in co-location with leading DC providers.
Webdock operates its own IP blocks according to RIPE / ARIN guidelines.
Webdock is a Limited Liability Company registered in Denmark. VAT-ID: DK40630015
Eco-friendly
100% Green Cloud Hosting Provider
We use 100% renewable electricity from sources like the sun, wind and sea.