" We Want To Create A
Better, Faster, Cheaper
& More Useful VPS Product For All Consumers Globally
About The Company
" Just like the Vikings of old, we sail out from Denmark to conquer the world.
Webdock has strong Scandinavian genes in our company culture. That means we design things with care and precision. That means quality is never something which should be questioned. That means we are huge nerds and really good at what we do. That means we drink a lot of beer 🎉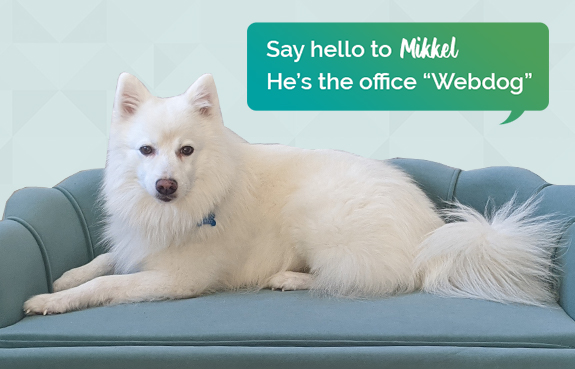 We are based in the very central part of Denmark on the island of Funen. It's an awesomely well-connected location and we are fortunate to have moved into a beautiful countryside manor house where we plan to grow for years to come. At this location we have started preliminary plans for constructing our very own on-location Datacenter. This will be a tremendous change for the company as a whole and will allow us to expand into many avenues of Cloud services, and not just stay as a pure VPS company.
If you are in the neighborhood - please stop by for a cup of coffee and have a tour! You should probably warn us in advance however :)
I would like to thank you for taking the time to read this page and learn all about who we are and why we created Webdock. I hope to welcome you as a customer with us and that you will stay for many years to come.
Cheers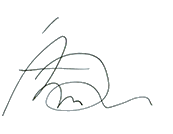 Arni Johannesson
Webdock Founder and CEO
Why We Are In Business
Webdock spent about 12 months building the initial version of the Webdock platform based on the philosophy that cloud hosting should be simply priced, efficient, production-ready, reliable, low-cost, highly automated and with few if any buzzwords and nonsense.
" In other words, Webdock has the simple goal of providing virtual machine hosting which makes sense to developers and web-professionals at large.
We started as web-development professionals at Digital Advertising studios in Denmark and we had been in the business of hosting a great number of websites starting since about 2012. We started like everybody else on shared-hosting platforms, then migrating over to VPS servers and finally leasing bare-metal servers and setting up our own virtual machines. We dabbled in Amazon and all the other big Cloud Platforms for a while ...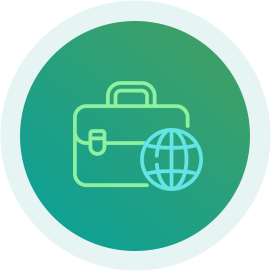 " But then we started wondering:
How come all the big cloud VPS hosting companies have such sub-par control panels? How come everything feels so slow in the Cloud vs. Bare Metal? Why does pricing and billing have to be so damned complicated?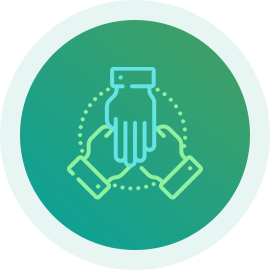 After discovering the raw speed of using containerization on bare metal and with a clear list of problems we wanted to solve in the VPS hosting space we set to work investigating and trialing whether our approach was even possible. We had many challenges getting shared-kernel virtualization (read: fast, modern containers) to work and realized we were breaking new ground. After much initial engineering we realized we could solve all the problems we had encountered and saw a path forward to a truly speedy and useful VPS platform. We created our Mission Statement you see below and started building out our dashboard in early 2017 ...
The Webdock Mission Statement
" These are all the things that make us unique

Build our very own lean and mean platform from the ground up, optimized for pure speed
We always start from first principles and build something which is lean and mean and "just works". We keep the customer perspective in focus at all times and try to provide features that make their life easier.
" We want you to stop worrying about your VPS and be productive!

We NEVER oversell server resources.
Where other hosting companies may over-commit their hardware with the expectation that customers will accept degradation of service over time, we do not!

We babysit your servers, provide Epic Support and proactively ensure availability
This includes automatically balancing our infrastructure and closely monitoring usage patterns across our platform as well as recommending upgrades and scaling strategies to our users when appropriate. This ensures a fair and appropriate proportion of server resources available to each client

Performance should be able to scale up significantly during peak load
Without affecting other virtual machines negatively. Users should be warned in a timely manner of capacity issues and be able to easily scale hardware to match their requirements without it costing an arm and a leg. In short, take away the "capacity anxiety" which so easily surfaces with traditional VPS Cloud providers

We sell all our products at a fixed price with predictable billing dates. Never change pricing arbitrarily. We value quality above greed.
We eliminate fee-fatigue and customer annoyance with messy pricing schemes and eliminate the "if somebody starts sending us a lot of traffic we will go broke paying our cloud bill" anxiety.

Provide up-to-date and optimized production-ready web server stacks
Which are kept continuously updated and held to the highest production-ready standards. Saving the discerning professional lots of time and effort.

Wrap it all up in a management panel which doesn't suck
Providing all the automation and convenience features clients need to be productive including bundling valuable high-quality 3rd party services where it makes sense.

Make sure clients have plenty of "works out of the box" and reliable, duplicated backups
Which are frequently tested, monitored extensively and improved upon continuously.

Document ALL THE THINGS
Make sure that customer servers are never a black box of unknowability. You should be able to find out easily how everything is put together and why.

Innovate continuously
Whichever metric we can find which we can optimize or do better than the competition: Do it and do it well!
That's the plan we had and we are proud to say we believe we have fundamentally achieved all our basic goals.
That's not to say we don't have many new and innovative things coming soon ...
done Webdock is a Limited Liability Company registered in Denmark. VAT-ID: DK40630015
done Webdock is a Green Energy company and donates 1% of all operating turnover to CO2 reduction initiatives.
done Webdock operates its own hardware and software stack in co-location with leading DC providers.
done Webdock operates its own IP blocks according to RIPE / ARIN guidelines.
done For information on Terms of Service, Certifications and GDPR please see our Legal and Certifications sections